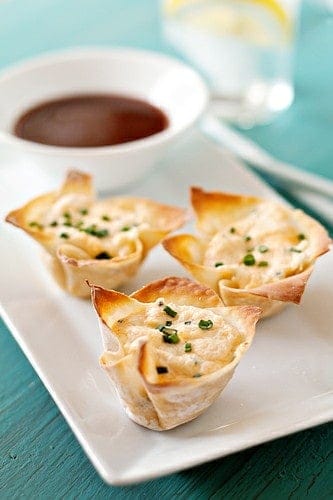 So I saw this recipe for Baked Crab Rangoons show up on my Facebook page earlier today and actually remembered to go back and check it out. Not only is it one fantastic recipe, but an entire collection of recipes that all made up a virtual baby shower. What a clever idea!
I think it was extra exciting for me because all the bloggers that contributed recipes are blogs that I frequent. And by frequent, I may mean multiple times a day:)
So
here is the link
to the rangoons over on My Baking Addiction and in it are the links to the rest of the "shower" recipes. If you read through it I am almost positive you will find some of the blogs and bloggers familiar and probably a few new ones to add to your list too!